Pine Brook, NJ – August 13, 2020
As the world continues to sell and market products differently and as a company seeking to bring awareness to two new technologies, Refine Technology has developed a new YouTube Channel to promote and provide technical details on the CORe Mini BioReactor System and CleanLine 1.5″ Single Use Connector.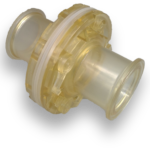 Click the link below to learn more about how we can provide bioprocess efficiencies in fluid flow management and in cell culture optimization.
Please subscribe, comment and come back to see us.  We plan to continue to develop new content and hope that we can get out to do more product demos soon.