HISTORY
Refine Technology, LLC, was founded in 1999 with a vision to develop and bring to market products in the field of animal cell culture. In our newly expanded Pine Brook, NJ facilities, including ISO Class 7 Cleanroom Space, Refine Technology is now developing and bringing to market innovative products for use in bioprocessing and other fields.
Following the successful sale of our award winning ATF™ System product line, Refine Technology continues to develop new products in the fields of cell culture and bioprocessing. Our current products include a unique Bioreactor system, (the CORe™ System), that provides the user with greatly extended capabilities for process development and in cell culture, in its many forms. Additionally, the CleanLine™ 1.5" Single Use Connector and tubing assemblies are designed for high throughput fluid transfer applications, promising increased efficiencies in large scale sterile fluids management across media preparation, filtration, bioreactor harvesting, chromatography, concentration/diafiltration, and bulk formulation operations.
Additional upstream and downstream product innovations in the field of bioprocessing are in the pipeline. Follow us as we continue to bring new solutions to market.
MISSION
To provide quality, niche-focused, single-use innovative products that address unmet needs in:
Bioprocessing
Industrial cell culture
Stem cell culture
Vision:
To replicate our success by leveraging our know-how as a bio-industrial manufacturer of quality, niche-focused, single-use innovations.
As the company that brought to market the award-winning, industry-leading ATF™ system that revolutionized continuous culture, Refine Technology continues to introduce innovative products into the biotechnology industry.
Core Values:
Employee satisfaction
Customer delight
Integrity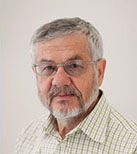 Jerry Shevitz
President and Chief Research Officer
Jerry Shevitz, Ph.D. received his degree from CUNY, New York, N.Y., subsequently focusing on cell biology and Immunology. Jerry has an extensive background in the biomanufacturing industry, from small scale research to large scale process development, with companies involved in drug development and also with equipment suppliers. Jerry is a productive inventor always looking for improved solutions and new approaches. He is President of the company and heads the Refine research department.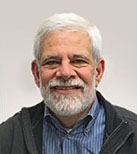 Sol Genauer
Vice President and Chief Operating Officer
As a partner in the corporate department of a Philadelphia based national law firm, Sol provided innovative and practical solutions to the myriad business issues facing his clients. Sol's practice focused primarily on mergers and acquisitions, capital formation and partnering opportunities for clients in the health care and pharmaceutical industries. Armed with insight gained from such industry representations, Sol is responsible for achieving efficient operations at Refine that meet the demanding needs of Refine's customers.

Bradley Maykow
Quality and Products Manager
Bradley earned his bachelor's degree in Environmental Science from Connecticut College, and MBA in Pharmaceutical Management from Rutgers University. He also holds a certificate in Managing Cleanrooms and Controlled Environments from Western Nevada College. As the Quality and Products Manager, Bradley oversees the company's ISO-7 cleanroom operations, and holds a key role in every step of Refine's product development pipeline and QMS Operations. Bradley constantly works to help optimize office and manufacturing performance to help Refine meet its goals.
Refine Technology, LLC, is an equal opportunity employer. All qualified applicants will receive consideration for employment without regard to gender, race, color, religion, sex, national origin, age, physical or mental disability, pregnancy, citizenship, protected veteran status, marital status, sexual orientation, gender identity and expression, genetic information, or any other characteristic protected by law.
Refine Technology does not accept unsolicited resumes from individual recruiters or third party recruiting agencies in response to job postings. No fee will be paid to third parties who submit unsolicited candidates directly to our hiring managers. All candidates must be submitted by approved Refine Technology vendors for a specific job opening. No placement fees will be paid to any firm unless such a request has been made by the Refine Technology President and such candidate was submitted to same.
We have no open positions at this time.
If you would like to send us your resume for future consideration, please send us an e-mail at: info@refinetech.com