Pine Brook, NJ, July 6, 2020 — With a mind towards continued product improvement, Refine Technology, LLC has made significant enhancements to the CleanLine™ 1.5" Single Use Connector.  Designed for high volume sterile fluid transfers, the CleanLine™ connector creates a larger flow path than existing single use connectors on the market enabling flow rates of up to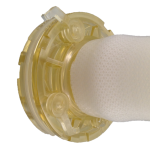 290 liters/minute.  This durable technology can hold up to 80 psi and a vacuum hold of 26" Hg.  It is an excellent fit for large single use bags and making hybrid single use connections to stainless steel skids that utilize standard 1.5" ports.
Thanks to the voice of our customers and distribution partners, we have improved the mechanism that locks the connector in place to provide a solid seal.  Our new Twist Lock Rivets are very simple to use with audible signals to ensure confidence in a tight seal between the O-rings. Simply press the rivets through the connector and twist over the edge for a secure connection.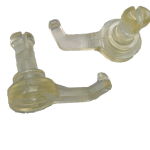 Please take a look at our video to see how easy the CleanLine Connector can be connected.  For more information, please visit our website at www.refinetech.com or reach out to us directly.
Chris Bartlett
Head of Sales & Marketing
Office) 973.952.0002 ext 302
Mobile) 518.727.6747
cbartlett@refinetech.com